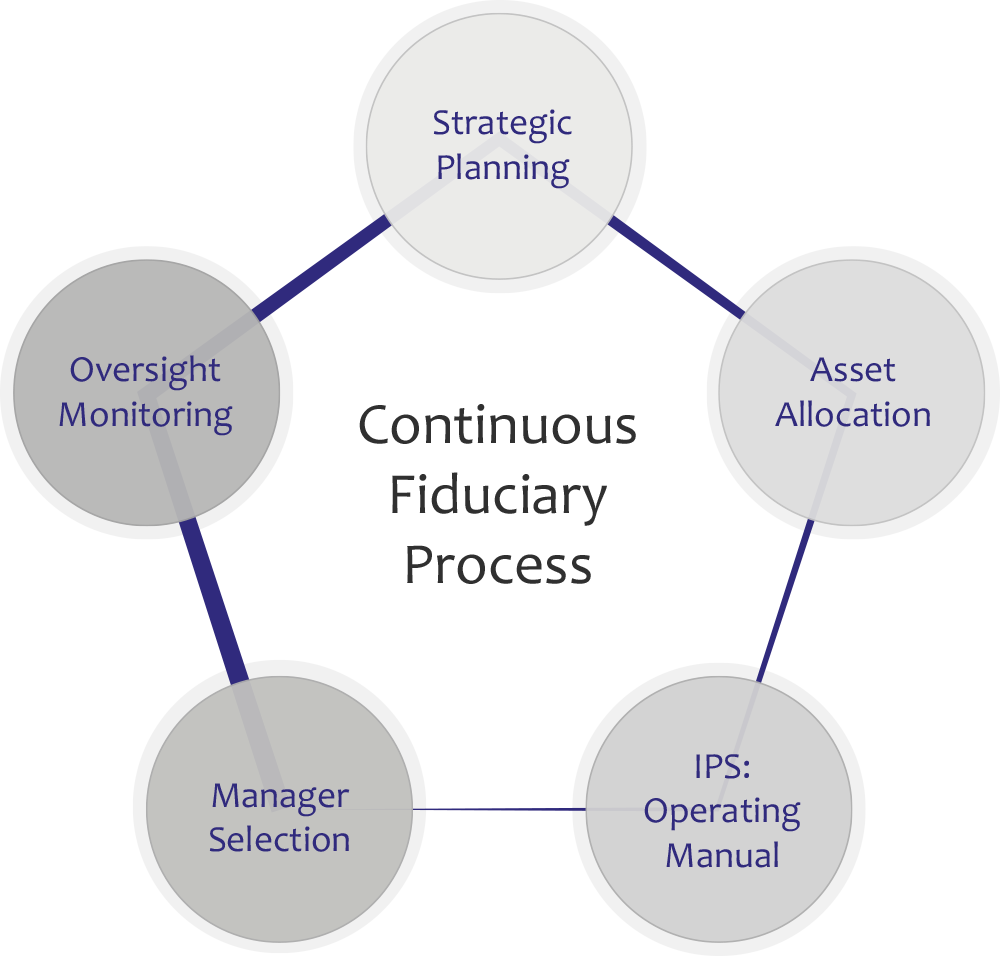 We serve as fiduciaries to our clients, whose management, investment committees, and boards of directors are accountable as fiduciaries themselves under ERISA law.
What does this mean for our clients?
Like sentinels, we're on watch. We guard the gates against litigation. We become the check and balance system against unintended oversight of regulatory requirements.
In short, we make sure clients are unattractive defendants in the face of potential fiduciary litigation.
Fiduciary Process = Fiduciary Protection
Whether we're consulting to qualified plans, investment portfolios, or pools, we remain vigilant fiduciaries throughout the life of our client engagement.
We protect our clients with tailored research, action-directed advice, ultra-detailed documentation, and precision plan implementation. Combined, these initiatives buttress a higher standard of fiduciary compliance. Some of the essentials we produce:
Identify, document, and fully understand the actual cost of plan services.
Secure full financial disclosure from service providers, rooting out any conflicts of interest.
Develop, implement, and maintain an Investment Policy Statement fitted to compliance standards.
Conduct an Investment Due Diligence process aligned with the IPS.
Produce and manage a participant and trustee educational process to compliance standards.