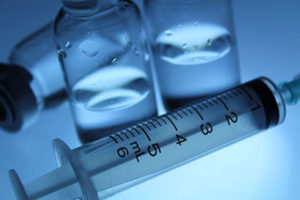 Quick, Where's the Antidote?
 Weary hospital administrators . . . hold onto your spreadsheets. 
Our federal government fully intends to finance the future of healthcare expansion out of your already tight margins. With the Affordable Care Act and growth in Medicare blanketing the system with heavyweight costs, hospitals seek ways to manage out from under the pressure.
Inhospitable Environment 
A confluence* of negative forces is causing the hospital industry to alter how it does business:
Consumers are turning away from hospitals and cutting back on procedures to dull the pain of high-deductible health plans. Hospital utilization is slipping.
All-out war for market share; physicians and payer influence among local and national competitors is here to stay.
Insurance companies are getting more aggressive in denying claims.
Nearly 100 hospitals, spread evenly across regions, have made deep

staff cuts since January

, in anticipation of a dip in revenues. Physicians and IT specialists appear immune.
The traditional fee-for-service reimbursement model is on the decline as the managed care pay-for-performance model rises, blending into intricate hybrid models, studies indicate.
Major pressure exists for hospitals to invest heavily in IT spending, a big squeeze on operating budgets, to keep up with conversions to electronic medical records.
While these bullets don't begin to cover the full impact of change on the healthcare business, they do underscore the challenges ahead as hospitals work hard to stay independent and, at the same time, maintain patient access, earn reasonable fees, control costs and invest in IT.
Investment assets must work harder now to help stabilize the financial body of hospitals. Hospitals will likely look to their investment assets in the next five years to subsidize operating losses and/or strengthen their capital ratios.
The Antidote—Revisit Your Investment Program 
Is your investment advisor speaking to you regularly about market changes, trends and conditions that can erode your margins? Is your advisory team preparing a well-conceived plan to blunt the effect of negative forces in the market? If not, ask why, and if you do not hear the type of prognosis that gives you confidence in the future, it may be time to shrink your advisor's role in your business.
As specialists in hospital balance sheets, FiduciaryVest understands how to generate returns equal or greater than operating income. We do fear that rising interest rates and lackluster returns in equities over the next five to seven years could weaken the hospital system and jeopardize some single community hospitals.
Consolidation is underway now and, in our opinion, the number of full-service hospitals still standing in five years, is at risk of shrinking, too. Prudent management of both operations and balance sheet investments will separate the survivors from the sacrificed.
Always in Your Corner,
Harold Small, Director
Please contact us if you'd like to discuss an impartial audit of your current investment program. Email to [email protected] or call 404.446.1270 
Stay tuned for our upcoming white paper on investment strategies for smart hospitals.
Note: In the hospital space, Harold Small has held C-suite positions as hospital controller, hospital administrator and CEO for multiple hospitals in the Southeast and Midwest.
 * Source: "10 Concerns and Trends Facing Hospitals Right Now," Scott Becker, JD, CPA, and Molly Gamble, Beckers Hospital Review, July 17, 2014